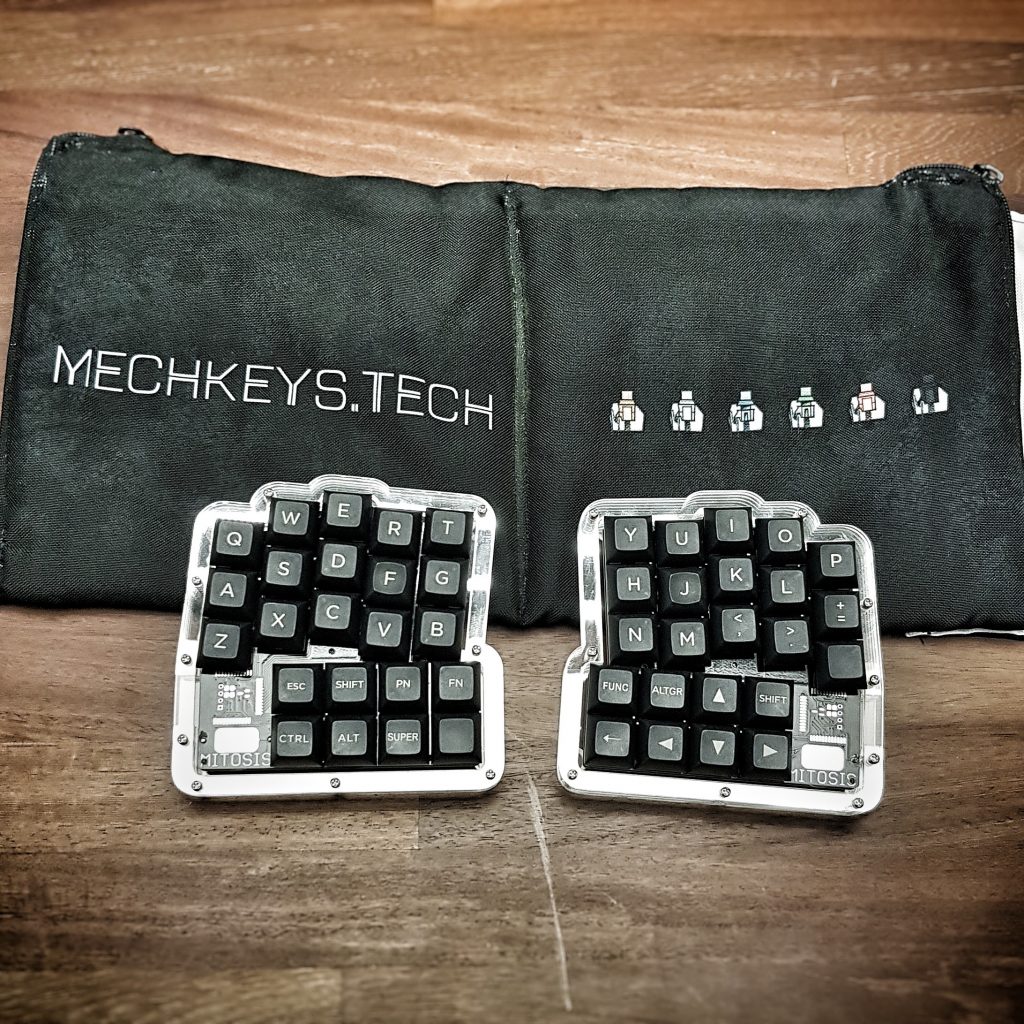 Mitosis Wireless Split Keyboard
This keyboard was one I fell in love with the first time I read about the project on /r/mk. It was wireless, split and ergo-ortho-linear (ortho-linear columns but rows are staggered) – 3 of my favorite things.  I reached out to the original author of the PCB but he did not want to make more at that time. Another guy in Germany had done a Group Buy a month before but I was too late for that.
Finally, I saw that flashquark.com was running a group buy for the Mitosis keyboard – even with a custom case. I ordered it right away – this time with a new type of switches that I had never tried before (but I love them already).
Specifications:
Layout: ergo-ortho-linear with only 3 rows for all alpha/numbers/symbols
Switches: Kailh Box Brown (Tactile)
Case: Clear Acrylic sandwich type
Keycaps: (right now) DSA PBT black
Built: November 2017