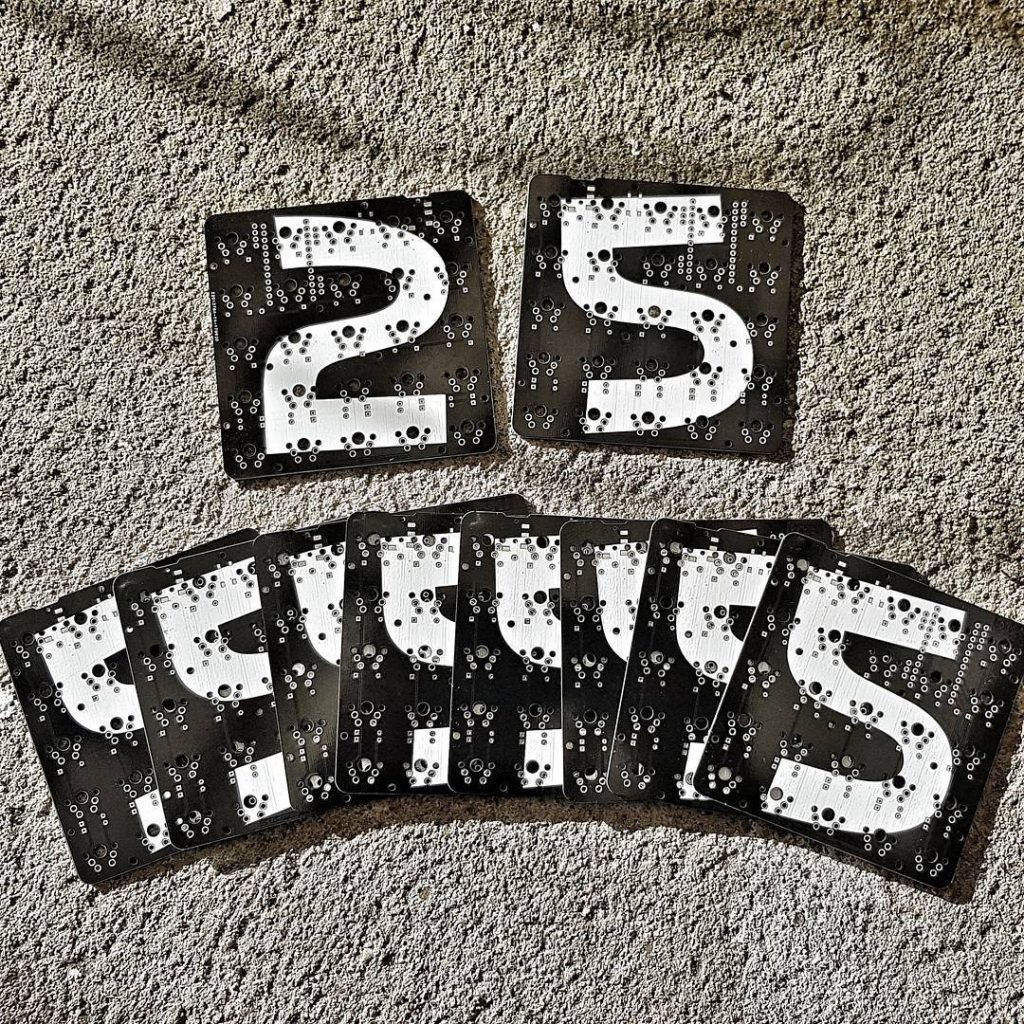 The 25 board PCB has arrived
A few weeks back I ordered some PCBs for a board called the 25 – a 25 key macro board or a 2x 25keys split keyboard.
The keyboard is of cause named this way because it has 25 keys for each PCB.
The original designer (40procent.club) has made a really cool design with the number 2 printed on the side in white. Turning the PCB 180degrees around and the number 2 is suddenly a 5 – A pretty sleek idea if you ask me.
I ordered 5 sets of the PCB (10 in total) in black and I ordered them from JLC PCB (ordered them at the same time as the Foobar 1.1 PCBs which haven't arrived yet). I will probably only use 1-2 sets myself so look out for my posts to /r/mechmarket in the near future if you want one.
I am looking very much forward to building this little split keyboard. Hopefully, it will become a nice travel keyboard for me….if I can find out how to make a nice and sturdy case for it.
Stay tuned for a build log when I get around to construct it.
You can read more about the board at the original source of this keyboard PCB here: 40percent.club