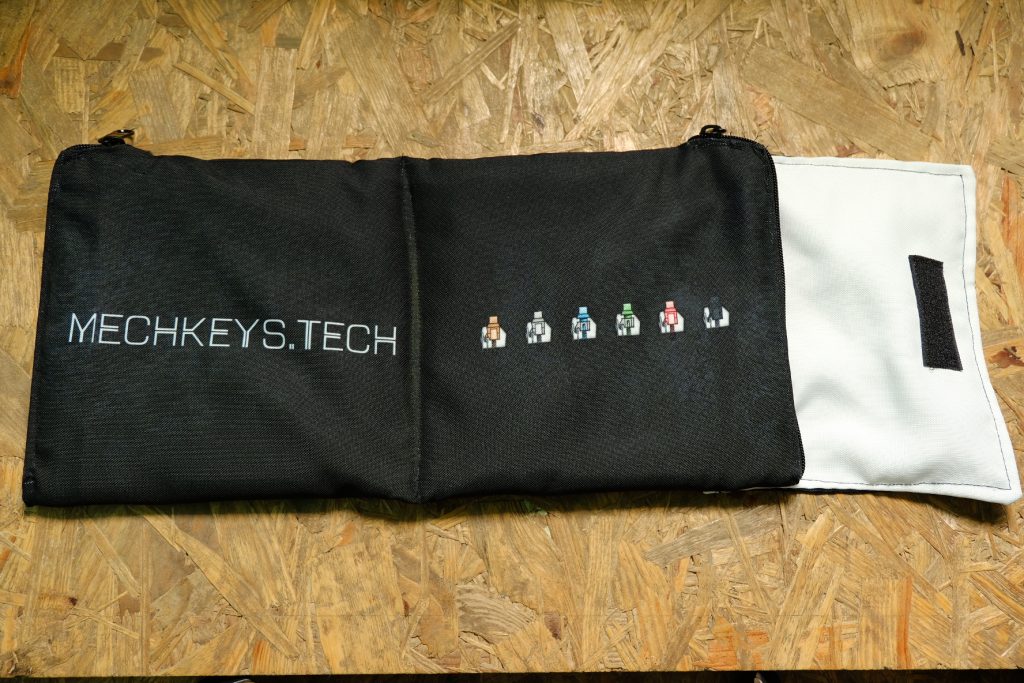 Custom Printed SleeveS
While waiting for my Mitosis split keyboard to arrive (any day now), I have ordered a sleeve for that one. This time, however, I ordered a custom printed sleeve from a Reddit user called /u/yasintahir. Yasin runs a monthly group buys of his custom printed, custom made, sleeves. This is done via /r/mechmarket so keep an eye out for his posts there.
Price? it is dirt cheap with a flat-rate price of $20 no matter what size you want. You even get to customize things like zippers, if there should be a pocket (inside, outside or not), if it should be closed with velcro, zippers or something different. Shipping is also quite cheap (I paid $12 for it) depending on where in the world you are.
For the printing, you simply send the images you want to be printed and then he makes it look nice.
For mine, I choose 3 images – one from the game Portal (just because I liked the idea), a drawing of some keyboard switches and finally the logo of this blog. The result was better than I expected and I would recommend this guy work anytime.
A few more pictures of my sleeve below and if you want to see more of Yasin's work, then check this Imgur album. You can also see more of Yasin's keyboard stuff his Instagram profile: yasintahir_
NOTE: I am in no way affiliated with Yasin but simply like his work and therefore recommend it.
Other custom Sleeve makers
There are other very good sleeve makers out there. From Canada, we find Specialee Made who makes the sleeves by your measures. They work with interesting materials like wool and vinyl.
Another well known sleeve maker is keyboardwear.pro. They have custom sleves in many colors and design – they even have pillows with a keyboard switch embroidered on the side.