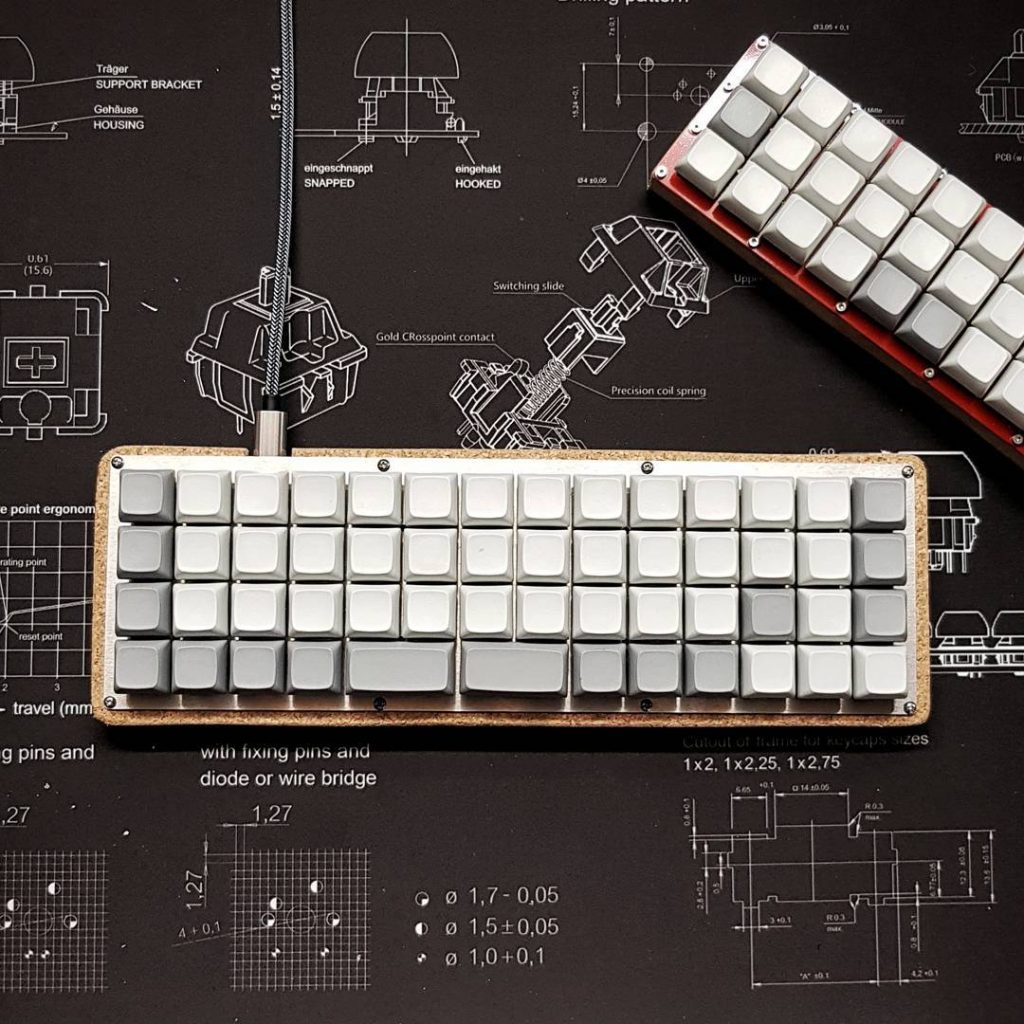 The ECO keyboard
This keyboard is meant as a relatively cheap entry keyboard for the DIY market. It comes with two steel plates and a simple PCB. There is no support for LEDs, but under-glow could be added. In my case, I don't need any of those.
The ECO is for ECOnomical – hence it should be cheap. I kind of did a play on the word "ECO" and used it as ECO-Friendly instead. This gave me the idea that I would like to make the case in Cork. I ordered some plates of Cork and started hand-cutting it, sanding it etc. The result has a really nice, smooth and warm feeling to it. I am planning to do a brown custom sleeved USB cable for it as well.
This keyboard is becoming one of my favorites already. The ortho-linear layout is really nice and with enough keys for the nordic iso layout + arrow keys. I still lack a row for the number keys but I have them in function layers and that's perfectly fine. The cork has a really nice feel to it and the weight is low – even with steel plates. This could be a handy travel keyboard.
SPECIFICATIONS
Layout: Ortho-linear with a keymap designed to match the Nordic iso layout.
Keycaps: currently DSA blanks (will be some other DSAs after this group-buy finishes)
Switches: Cherry MX Clears (yeah my favorite)
Case: Sandwich case with steel top and bottom + Cork in the middle.
Built: November 2017